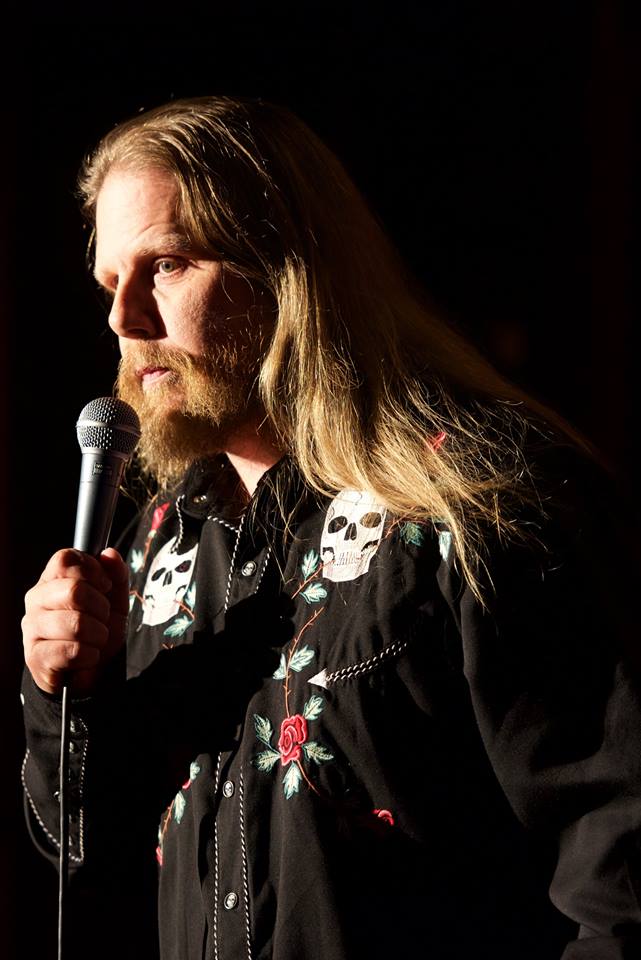 I'm very funny.
I put on a great show.
Your audience will have a great time when I'm on the stage.
I have almost two decades of experience telling jokes.
I've worked on a variety of stages throughout Western Canada.
I have a great many colleagues of different comedic styles, and we often collaborate to provide an entertainment package that suits your needs. 
READY TO BOOK? THEN CLICK HERE!
A Little More About Me (if you need more convincing)
I've performed in:

Comedy Clubs (including Yuk Yuks and Rick Bronson's The Comic Strip)
The Winspear Centre in Edmonton
Theatres
Community Halls
Canadian Legions
Biker Bars (and regular bars)
Seniors Centres
Baseball Fields
Public Libraries (rather not do that again, 8 year olds are not usually my target audience)
Tea houses and coffee shops
A birthday party in a back yard
Basically anywhere you have a microphone

My audiences have ranged from young adults to senior citizens (I've had children in my audiences, but they usually would rather play with their phones, like some of the adults).
I can present an hour of clean material, or I can get down and dirty. I prefer somewhere in the middle. As long as I know what the audience wants, I can cater to it.
My years of experience allow me to "read" an audience quite well, so I know where the boundaries are, and choose not to step over them.
Not only am I comedian, but I am also a professional conference speaker and an educator, so I know what professionalism is, and I practice it.
STILL NOT CONVINCED? THEN CHECK OUT MY TESTIMONIALS PAGE BY CLICKING HERE!